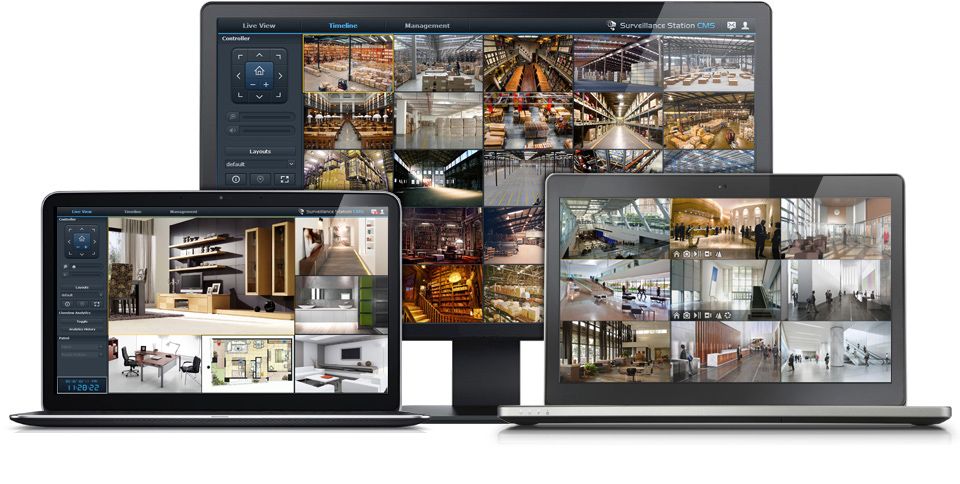 What am I buying a license for?
The license we sell is for adding cameras to your Synology Surveillance Station. It ensures you are able to expand your observation system.

As we all know, safety and security of facility environments, people, and assets are essential necessities of life. Synology surveillance solutions offer all-around monitoring options for you to guarantee maximum protection and ensuing investigations.

Make your surveillance investment worth the peace of mind and be in control of your Surveillance Station from every device.

A good thing to note here, is that every camera license is valid for life. No annual fee at all.
Buy now
Live View
Live View allows you to monitor in real time all your IP cameras. You can access it from almost any device: PC or Mac owners can use Chrome, Firefox or IE while mobile users benefit from the free app DS cam. See things now in different perspectives!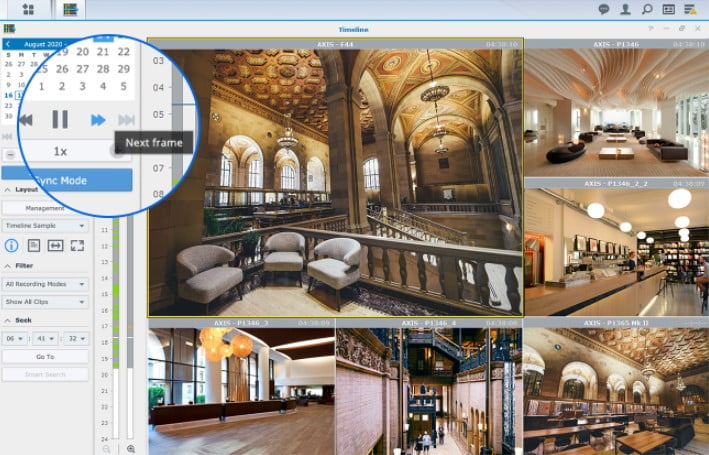 Recording Management
Your recordings are valuable assets to you, but only when you can use them effectively. Surveillance Station offers just the right tools for you. This means you can find recordings a lot quicker and easier, search and analyze them, view them in different modes to cut down time, or export them to archive and check back later.

Using Surveillance Station is incredibly intuitive and effortless. Surveillance Station offers a suite of camera management tools to help you customize, deploy and maintain any kind of system. With Surveillance Station, all your cameras will fit into your surveillance infrastructure, even when a large-scale deployment is required.
Mobile
DS cam is available for iOS and Android users, for free. So when you're out, you can still monitor what's going on in your house or office, and respond immediately to any incident. Download the apps through the official stores to received regular updates and enjoy the latest features we develop and release for Synology DiskStation users. DS cam is the mobile extension of Surveillance Station. You can view up to 6 channels simultaneously, take snapshots anytime, zoom in and adjust camera position with PTZ control, and browse through recorded events.

Buy your surveillance station licenses with confidence at Innocam, authorized Synology dealer!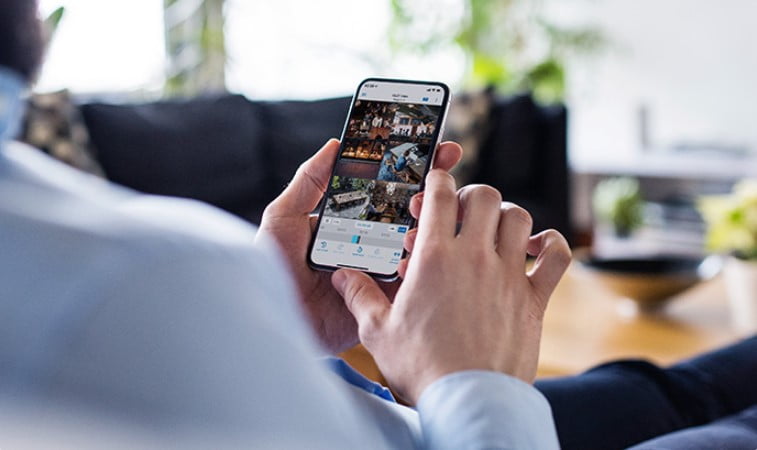 Surveillance Station 9
The latest version of Synology Surveillance Station, version 9, offers several new features and improvements. Here are some of the key updates:
More flexible recording modes
Surveillance Station 9 now offers two new recording modes: pre-event recording and post-event recording. This allows users to capture video footage before or after a motion event, ensuring that no important footage is missed.
Advanced video analytics
Surveillance Station 9 now includes support for deep learning-based analytics, including people counting, tripwire detection, and facial recognition. These features can help users identify and respond to security events more quickly and efficiently.
Enhanced mobile experience
The Surveillance Station mobile app has been redesigned to offer a more streamlined user experience, including support for landscape mode and new features like digital zoom.
Improved live view performance
Surveillance Station 9 includes a new optimized video decoding engine, which provides smoother and more responsive live view performance even when streaming high-resolution video.
More efficient storage management
Surveillance Station 9 includes support for the H.265 video codec, which can significantly reduce storage requirements without sacrificing video quality. It also includes advanced storage management features like automatic archiving and support for network-attached storage (NAS) devices.
Overall, these new features and improvements make Surveillance Station 9 a more powerful and flexible video management system that offers advanced analytics capabilities and improved performance and storage management.


Surveillance Station 9, Youtube video